The Haunted Horseman
What unfolds when entering the world of the Haunted Horseman slot machine is none other then a scary world, one that operates with the elements of horror. Despite this chilling garnish, the usual goal remains the same: you will have to get the same symbols by the end of the spin. This scary game has 5 reels and 99 paylines, which can be viewed in more detail under the information section.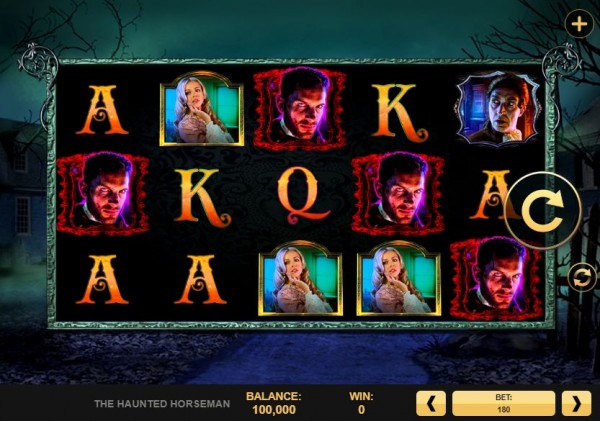 Gameplay
The number of paylines can't be changed, you will always be playing with 99 active lines. You can place your bet in the Bet section and this will be the amount which will be deducted from your balance in exchange for a single spin. You are also free to use the right and left arrows to change the bet. If you click on the bet itself, a list will pop up with preset, selectable amounts of money. You can start the game by clicking on the circular arrow next to the reels, to the right. 
Automatic Game Mode
Sometimes, you might want to spin for larger amounts, because for example, you might have gotten a bonus beforehand. In this situation, you will have the opportunity to use the automatic game mode, instead of starting each round manually. You can set the number of repetitions and specify the exit limits.
---