20000 Leagues Under the Sea
You have the opportunity to adventure with Captain Nemo in this slot machine, where you have to spin the same symbols for 50 paylines in order to win. Dive deep in the magical world of Jules Verne, the creator of Captain Nemo, and experience a slot machine that is truly thrilling with its deep sea wonders: marine symbols, monsters and Captain Nemo all appear on the reels.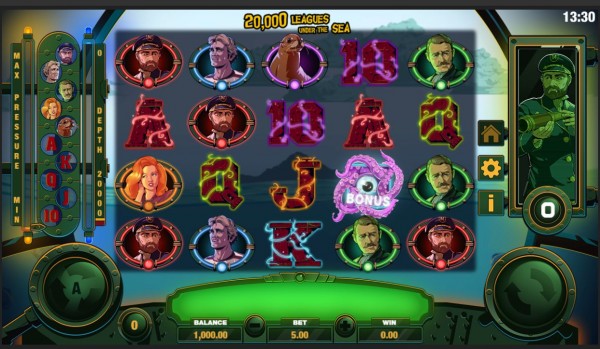 Gameplay
Before spinning, the bet must be determined. This will equate with the sum of money that will be deducted from your account in exchange for a single spin. In the bet section, with the help of the minus and plus buttons, you will be able to change the amount. Next to this, your balance will be displayed, this way you will know how much money you have in the casino. The game is started by using the green button displaying the circular arrow symbol.
Automatic Game
Sometimes, when you roll out a bonus, or maybe you just simply want to play large, the automatic mode really comes in handy. Here, the reels spin on their own, up to a specified number of repetitions. You also have the freedom to set a loss or even a win limit, which if reached, the automatic game mode will stop.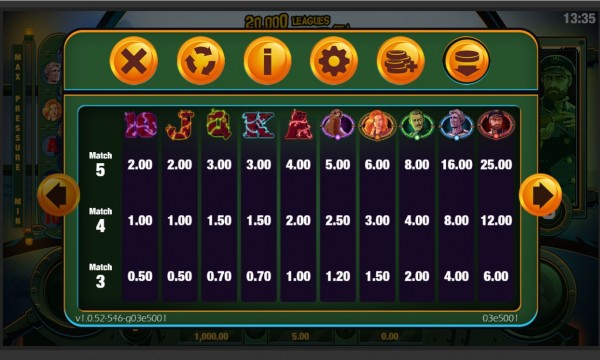 ---