Deco Diamonds Deluxe
Deco Diamonds Deluxe is a 9 payline slot game with interesting symbols on five spinning reels. It is a really interesting combination of luxury, gold and fruits, which are the most common elements of slot machines in general. Unique features and special symbols add color to the game, so it's definitely worth a try!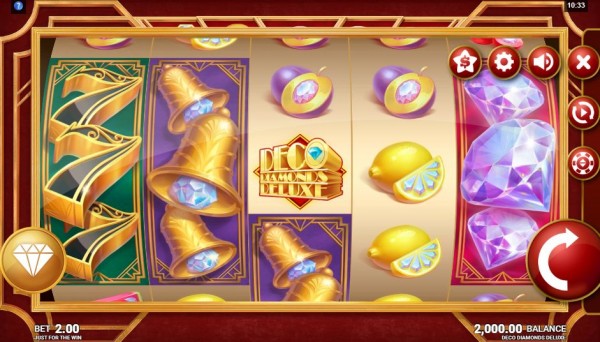 Gameplay
The slot machine operates with fairly large icons, so everything is easy to find. Firstly, it's worth starting with the bet, which is the amount that will be deducted from your balance at the beginning of each spin. Since the reels spin quickly, it is worth thinking about the bet before placing it. The game starts by clicking on the circular arrow button.
Automatic Mode
By default, the game has to be started again and again by you after each spin ends. This can be avoided with the automatic mode, which comes in handy while playing with bigger bets, or simply when you are after a bonus and would need multiple game rounds which you don't always feel like doing manually.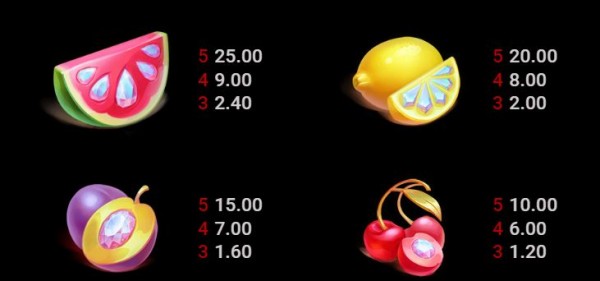 ---