Blood Moon Express
The reels in this specially designed slot machine are different sizes, with the first reel containing one symbol, with every reel adding one more to the number, this way on the 6th reel 6 symbols are present.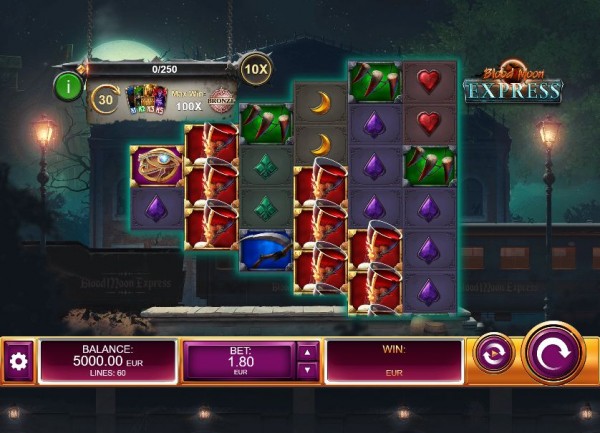 Gameplay
You should first and foremost set the bet amount, a sum that you won't regret spending on a single spin. This money will be deducted from your account at the beginning of each round of play so be mindful of this, the reels spin fast and you might run out of money if you bet too much. In the Bet section you may change the amount using the up and down arrows.
Free Spins Bonus
If three, four, five or six spin symbols appear, the game starts the Free Spins bonus with 8 free spins. During this, you are able to collect symbols which accumulate free spins, out if which if you manage to get 3, you will be rewarded by two columns of wild symbols.
---