Jester Spins
Jester Spins is a 5 payline slot game in which the goal is to collect identical symbols. On the 3 x 3 playing field, you have to spin out winning combinations in order to get payout. It's not a complicated game at all, but it does offer you great winning opportunities!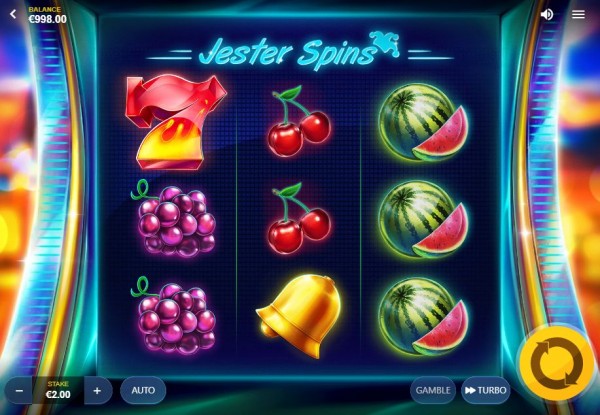 Starting the game
The bet is set in the Total Stake section, where you can use the plus and minus buttons to change the amount of money you would like to risk during a single spin. By clicking on the Auto button, the automatic game mode gets activated, in which the reels spin as many times as you would like, before eventually stopping. The game's normal mode starts with the circular button to the right.
Symbols
There are seven types of symbols in the game and out of these you have to collect the same ones. If you achieve this with the symbol "7", you will get one hundred times the amount of the bet you have placed. This is the highest paying symbol, while the second best one to get is the star symbol. In case you get 3 of the stars, you will win 75 times the bet size.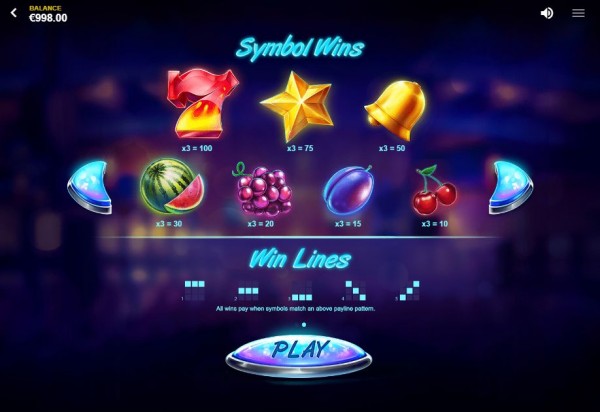 ---