Let's Get Ready To Rumble
This slot machine has been built around Mike Buffer's famous sentence, and it rocks to be honest. The goal of course is the usual one: you have to get the same symbols at the end of the spin in order to get payout. The shapes that stand out on the reels are all connected to the world of boxing, so this is the game for you if you are into martial arts!
Gameplay
The Bet part shows you the amount of money you would like to risk in a single spin. The reels spin quickly, so you might want to think carefully about your bet. The game starts with clicking on the big button with the circular arrows, located under the reels. There is also an automatic and turbo mode button.
Wild Symbol
The same basic symbols must be collected in order to achieve payout. In addition to these, there are also special shapes in the game, such as the Wild (Joker). In this game, this is illustrated as a punching bag, and can work as a substitute for all other symbols, thus creating winning combinations.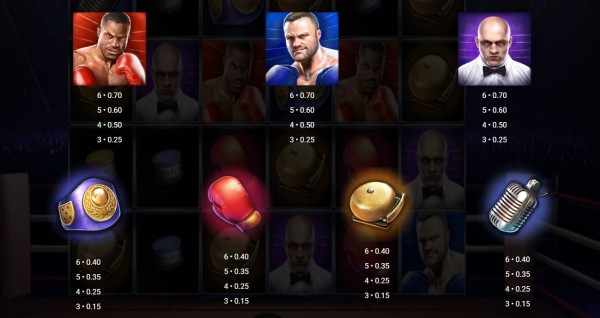 ---