Sparks
Sparks is a truly unique slot machine offered by NetEnt. The average games follow a system where the same symbols have to appear along the payout line from left to right. The Sparks provides an opportunity to change this by allowing to go from right to left when gathering the same symbols on the line. The one- or two-way game mode can be set at starting or you can switch after each spin.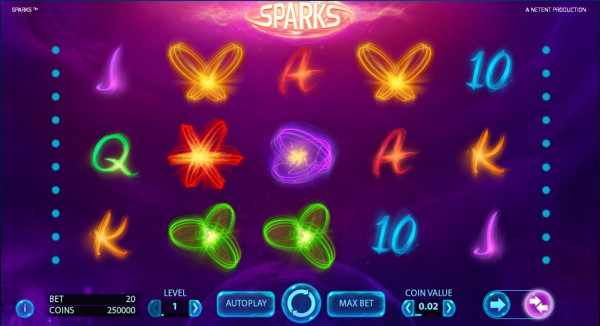 Gameplay
The number of payout lines is always fix (there are a total of 20 lines in the game). The bets on the lines can be changed by determining the value of the coin. This won't be the total bet. The amount that is deducted from your account at a spin is influenced by the coin value you placed on every payout line and also by the level on which you are playing. When setting the level you determine how many coins you are betting on one line. For example, a 10-cent coin value on Level 2 will equal a total bet of 4 EURO. If your bet is on, it is time to spin by clicking on the circular arrows.
Wild Symbol
For pay-out you need identical common symbols on the payout lines. You can check out the winning multipliers in the information section. Beside the common figures there is a special one which can be found in the one- and two-way game as well. This is the WILD label. It works like a Joker, it can replace everything except the Expading Cloning Wild. It's called the great wild reserving an entire disk, which only appears in reels two and four.
Pay-out chart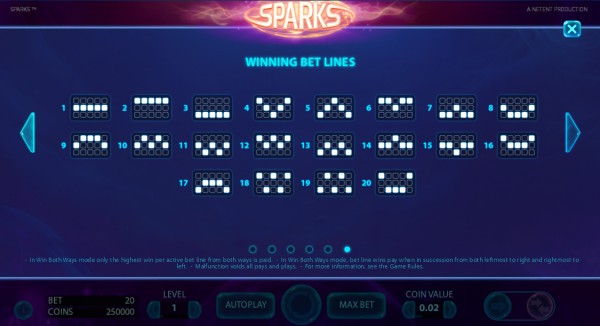 ---