Barbarian Fury
The life of the barbarians isn't just a simple tale, it is truly full of real barbaric elements. This way warriors, axes, swords, bears and wolves all make an appearance on the reels. Meanwhile snow is falling, after all, the home of the Vikings is in the North, filled with rugged landscapes where there is no place for the sun reserved for the coasts of the South. The object of the game is to collect the same symbols, and if this is a success, the payout will be determined according to the paytable.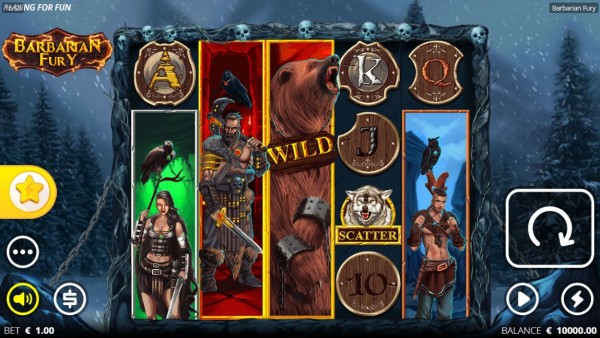 Gameplay
It is worth making a bet before getting into the game, so you won't get a surprise by money unwillingly leaving your account after the first spin. By clicking on the dollar sign you will be able to determine the bet by choosing the amount from a list in a pop-up window. The game is started by using the circular arrow symbol next to the reels, to the right.
Wild Symbol
The goal is to collect the same types of basic symbols, but in addition to these, special ones also add a splash of color to the game. Besides making the spins more exciting, they also offer more chances to win. Wild is a special feature of the game, having the unique characteristic of replacing everything else, thus creating winning combinations.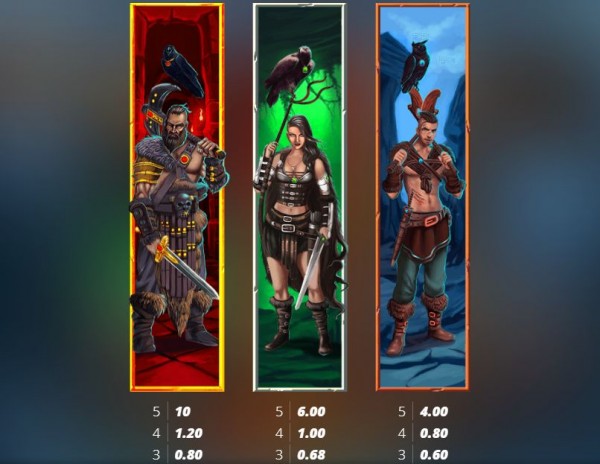 ---