Reel Rush
Reel Rush is not a regular, average operating slot machine as it has a variety of winning modes starting with 45 and reaching 3125 possibilities. This means there are no payout lines. We can play with 50 coin/level!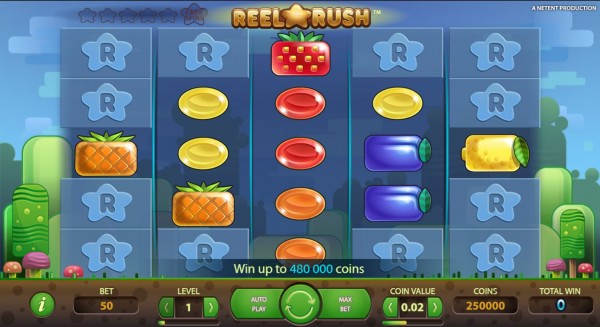 Gameplay
Though it is not an average slot machine, setting the bet is an important task. This is a twostep procedure. First you have to choose the Level from 1 to 10. Secondly, you need to set a coin value which may vary between 1 and 50 cents. Following this, you just need to spin and hope to get a pay-out with one of the few thousands winning modes possible.
Automatic and Max bet
On the right and left of Spin button you have the Max bet and the Automatic game. Max bet will automatically start the game on the highest possible bet, while the automatic mode allows us to set the number of spins we would like to have. You can choose 10 or even 1000 spins.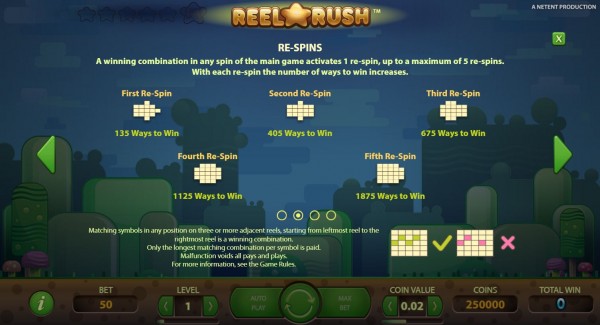 ---