Snake
Snake is a 20 payline slot game, where the goal is to collect identical symbols. Worthy of its name, snakes and a vibrant green colors are the dominant features, with a significant number of symbols appearing on the reels being that of our reptile friends. The game has a great information section, helping you out with any of your questions.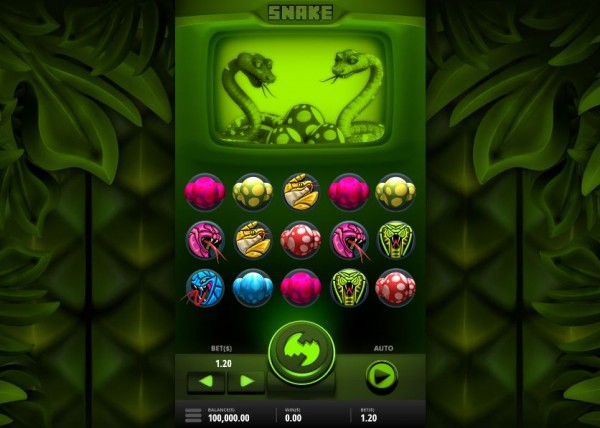 Gameplay
In the bet section, you can determine how much money you would like to risk in a single spin. This will be deducted from your account in exchange for each round of play. The bet will once again appear on the information bar under the game, where the current winnings are also visible. The game starts with the large green button under the reels!
Bonus Feature
Three or more bonus symbols anywhere on the reels have the power to activate the bonus game, which is basically a classical Snake game, where you have to use the arrow buttons to collect (eat) pellets. For each pellet collected, there is either a cash price or a bonus and it may also contribute to the jackpot meter.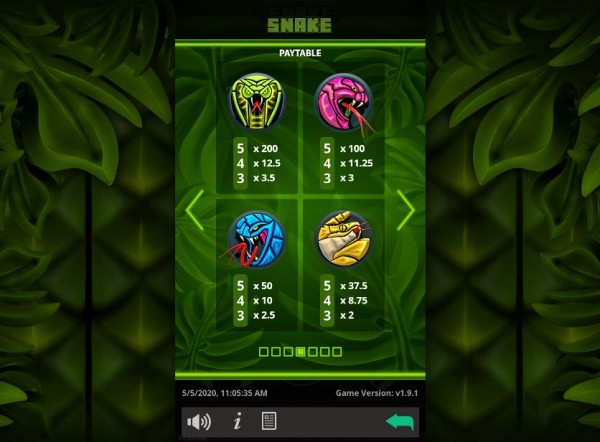 ---