Fisticuffs
We can win with the help of many box related symbols in Fistcuffs, a slot machine with 5 reels and 20 payout lines. Extra symbols can increase your winnings!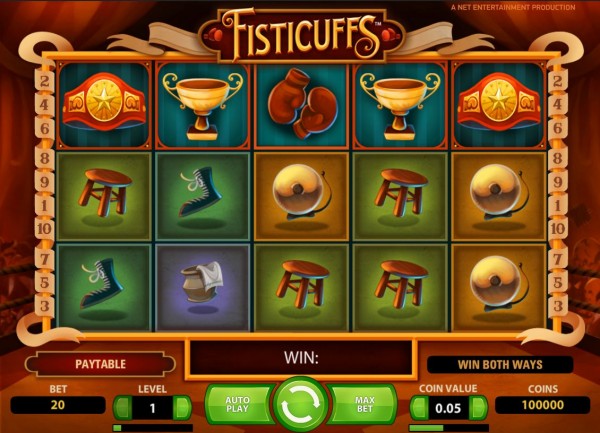 Gameplay
You can start the game with the circular arrow in the middle, but before that you should set the bet. The number of payout lines are always 20, which can be seen in the Info section or by taking the mouse on the numbers beside the reels. The bet is determined by the Level and the Coin value, which we set for every spin. You can achieve a total of 10 levels with a maximum coin value at 2 dollars.
Automatic and Max bet game:
On the right and left of Spin button you have the Max bet and the Automatic game. Max bet will automatically start the game on the highest possible bet, while the automatic mode allows us to set the number of spins we would like to have. You can choose 10 or even 100 spins.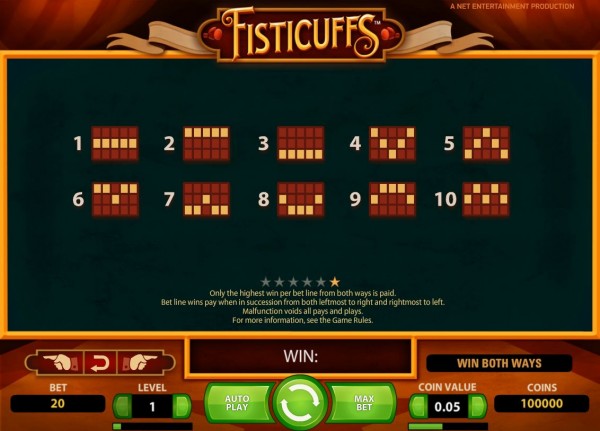 ---